DIY Holiday Sprinkles
It's easy to make sprinkles at home with decorators icing and parchment paper. Put leftover icing to use or make a bit extra to custom coordinate your sprinkles!
HOLIDAY SPRINKLE HOW-TO:
What You'll Need:
1 box (1 lb.) confectioners' sugar
3 tablespoons meringue powder (powdered egg whites)
6 tablespoons water
1 teaspoon flavoring extract, optional
Food coloring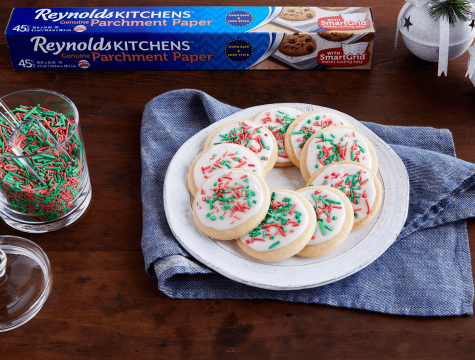 Step 1 & 2
Beat powdered sugar, meringue powder, water and extract in a large bowl, with an electric mixer, on high speed until smooth and thick, about 1 minute.
Divide icing into small bowls (if making different colors). Stir food coloring in to make desired color. Cover icing tightly when not in use, icing dries quickly.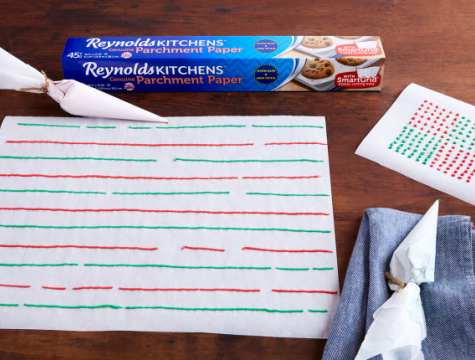 Step 3
Transfer icing to a piping bag with a very small decorators tip. Pipe icing in long, thin lines on to parchment paper. Let set for 1 hour or until icing has completely hardened.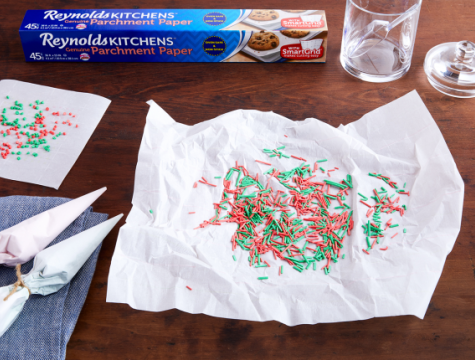 Step 4
Crumble parchment paper to break hardened icing into small sprinkles.