Grill Bags Cooking Tips & Recipes
Discover tips and recipes to take your grilling to the next level and simplify cleanup with Reynolds Wrap® Heavy Duty Grill Bags.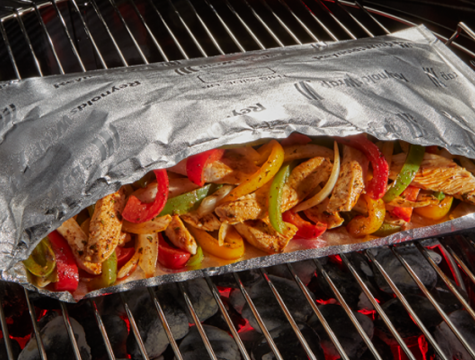 Grilling Instructions
PREHEAT Grill
High (450-500

°

F) for Meats
Med-High (400

°

F) for Vegetables
PLACE food in bag in even layer with steam vent and "THIS SIDE UP" on top. Always sprinkle 1 tablespoon seasoning or flour on food to protect against bursting.
FOLD twice to close bag. Carefully place on grill and close lid to cook.
OPEN bag halfway through cook time to enhance flavor and browning. Unfold bag with grill mitts/tongs. Leave bag open, close lid and continue grilling until done.
SCRUNCH bag to close. Remove hot bag from grill carefully and place on a tray to transport. Serve and enjoy!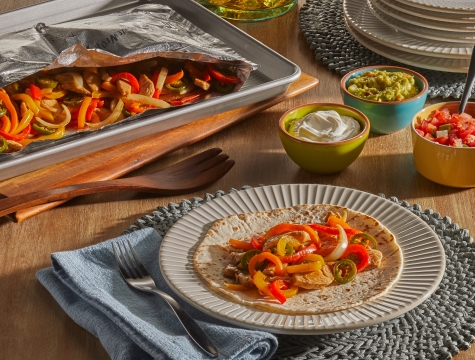 Grilled Chicken Fajitas
Grill up a Mexican classic: juicy chicken, savory onions and colorful bell peppers mixed together with bold spices and served on a warm tortilla with all the toppings.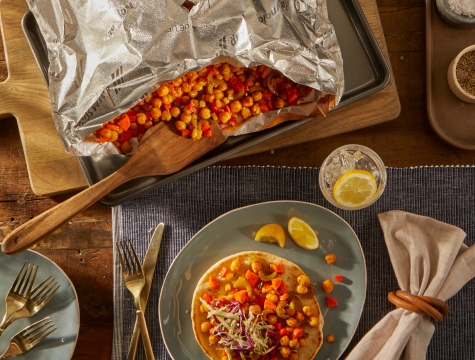 Crunchy BBQ Chickpea & Vegetable Pita Wraps
A bold and vibrant vegetarian dish that's sure to be a weeknight staple.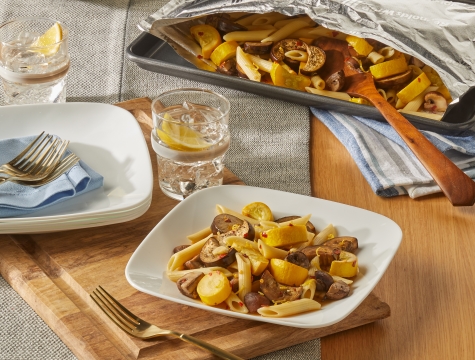 Lemony Pasta with Eggplant, Mushroom & Squash
A refreshing summer pasta with zesty flavors and fresh vegetables that the entire family will love.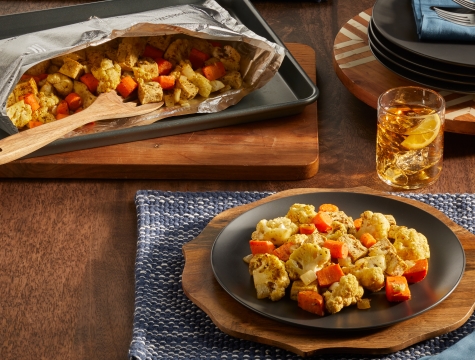 Curried Cauliflower & Carrots
This vegetarian meal is easy to make, but is packed with spice and flavor. It's the perfect mid-week meal to add to your meal plan.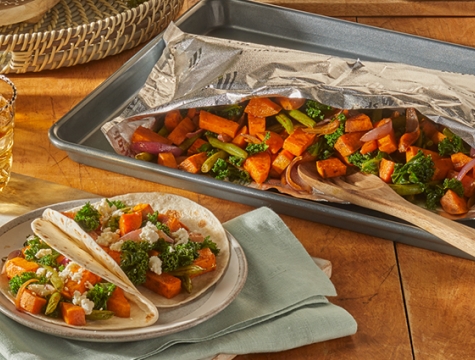 Spiced Sweet Potato & Kale Tacos
Take "Taco Tuesday" to the next level with these vegetarian tacos that are sweet, spicy and loaded with flavor.