Holiday Wax Dipped Cones
Spice up your holiday table with DIY wax dipped cones, perfect for decorations or as a fire starter! It's easy to make using your slow cooker and a Reynolds Kitchens Slow Cooker Liner for easy cleanup.
HOW TO MAKE WAX DIPPED CONES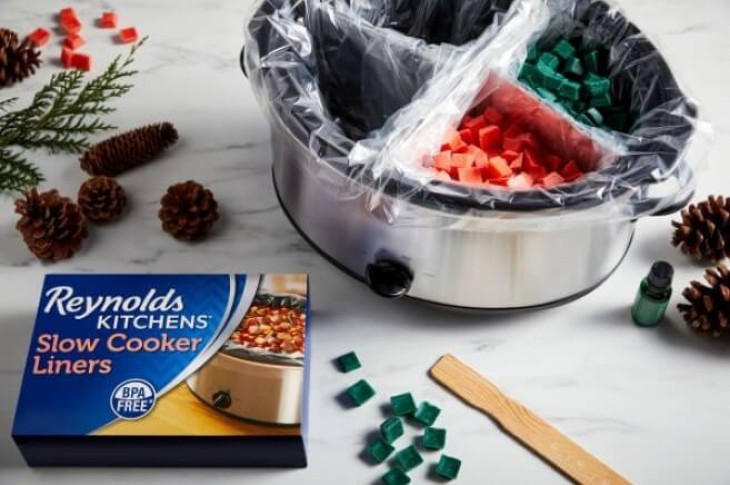 Step 1 & 2
Tear four pieces of 12-by-36-inch sheet of Reynolds Wrap® Heavy Duty Aluminum Foil and fold each piece into a thick rectangle that will form four quadrants in your slow cooker.
Place four Reynolds Kitchens® Slow Cooker Liners into the slow cooker, over the top of each divider, and down into the cavities to fully cover.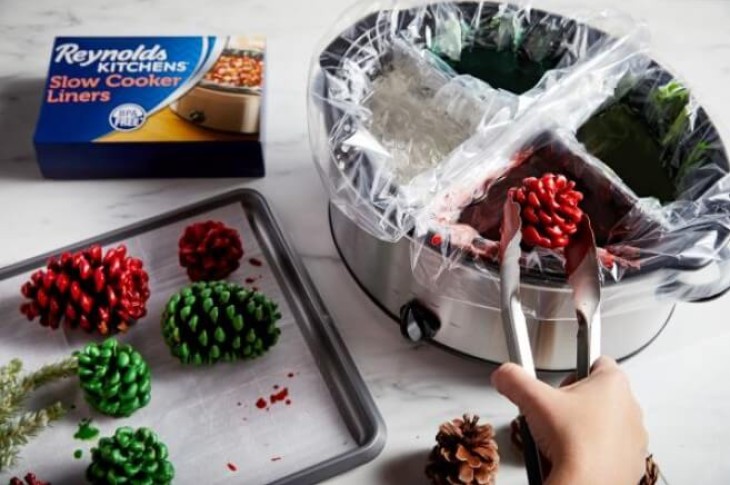 Step 3 & 4
Add enough wax melts to fill 3/4 of each quadrant in your slow cooker using different colors to create different colored cones.
Cover and heat on high setting for 2-3 hours or until wax is completely melted. Turn the slow cooker to "warm" setting once wax has completely melted and leave the lid off.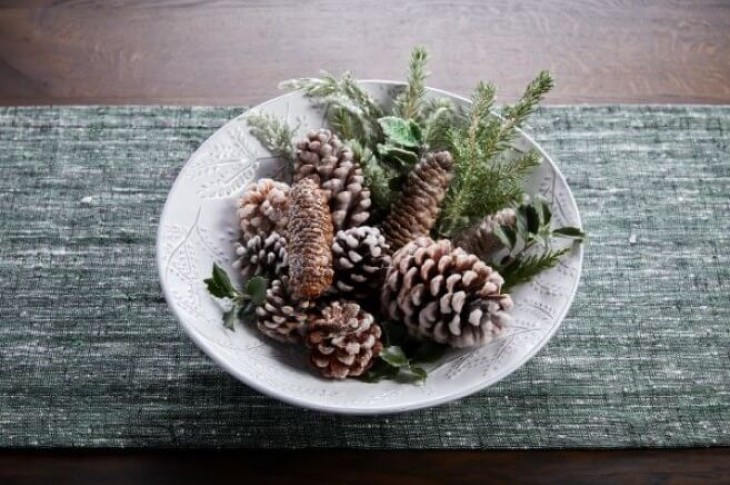 Step 5 & 6
Use tongs to dip dried pinecones into one of the four colors in slow cooker, ensuring all sides are coated.
Dry wax-dipped cones on a Reynolds Kitchens® Parchment Paper with SmartGrid® lined baking sheet until wax is hardened.