Split Pies
Make everyone their favorite pie flavors in one single pie with the help of this easy Non-Stick Reynolds Wrap hack.
Everyone Favorite Pie Flavors In One Single Pie
TIP:

To easily make 2 pies in 1, simply use only one foil piece to divide the pie right down the center. Remember to remove foil divider before baking!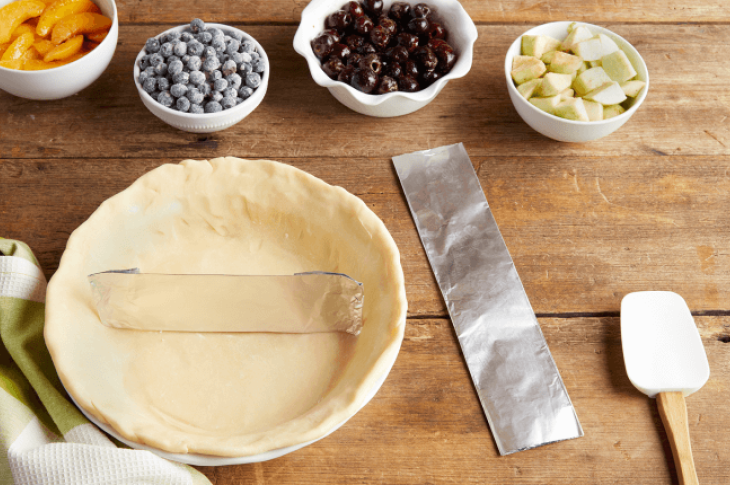 Step 1
Tear off two pieces of 12" piece of Reynolds Wrap Non-Stick.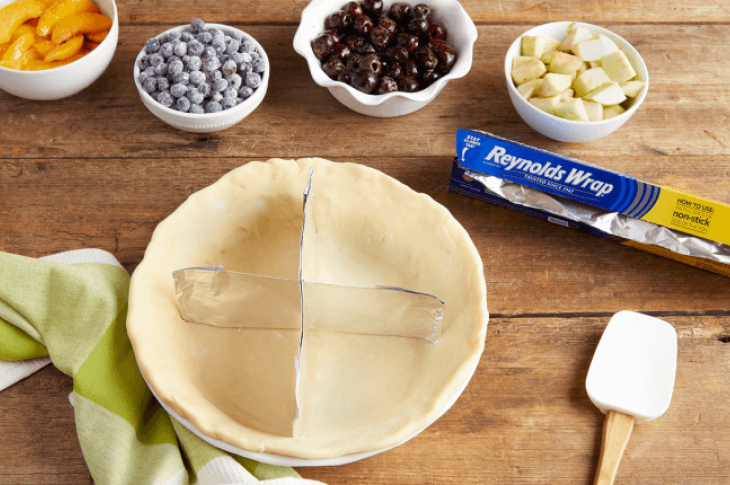 Step 2
Fold the two pieces of Reynolds Wrap horizontally until each are about 4" tall.
Place one foil piece in the center of the pie crust, pressingly gently into the crust to hold steady.
Cut the second foil piece ¾ of the way up and place in the middle of the first foil piece to create four equal quadrants.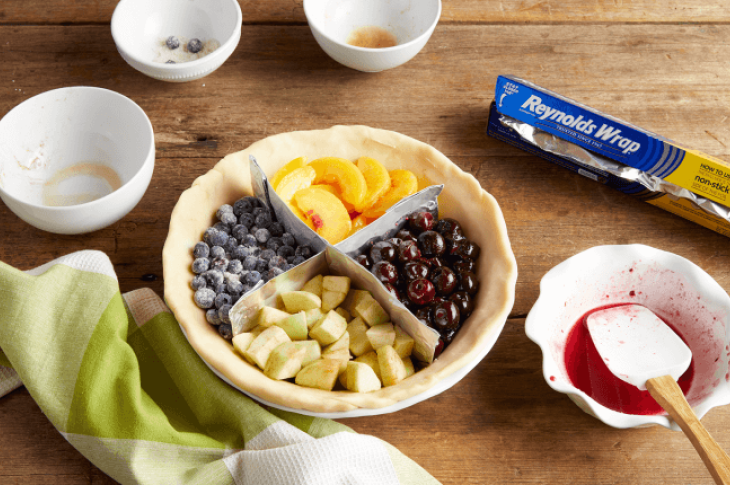 Step 3
Add in desired pie flavors into each quadrant.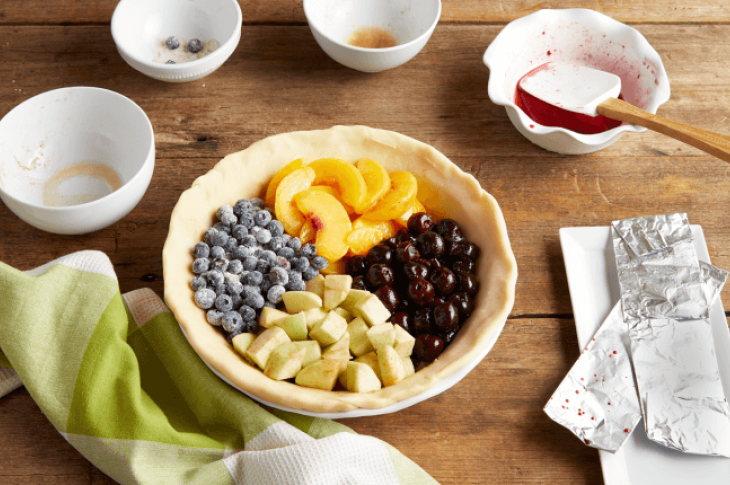 Step 4
Once pie flavors are settled, gently remove the foil sheets in the middle.
Add lattice, brush with egg wash and sprinkle with sugar.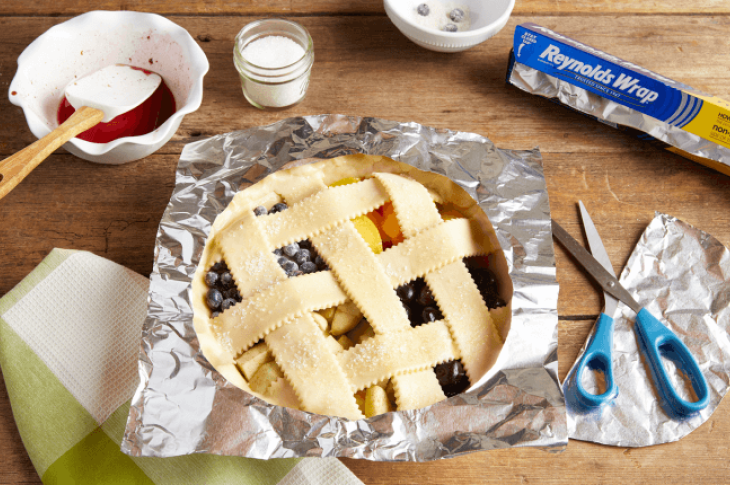 Step 5
Add foil pie crust shield to prevent over-browning during baking.

Want more pie tips? Check out our tips on how to make the perfect pie crust shield and more.