Reynolds Wrap® #Trending Turkeys
Reynolds Wrap® #TrendingTurkeys offer a twist on the biggest food trends that went viral in 2022, from the newest iteration of a charcuterie board, to a turkey that will make you want to yell "It's Corn!", or a crunchy-pasta-laden-Italian-seasoned turkey, your table is sure to be the most talked about this holiday season.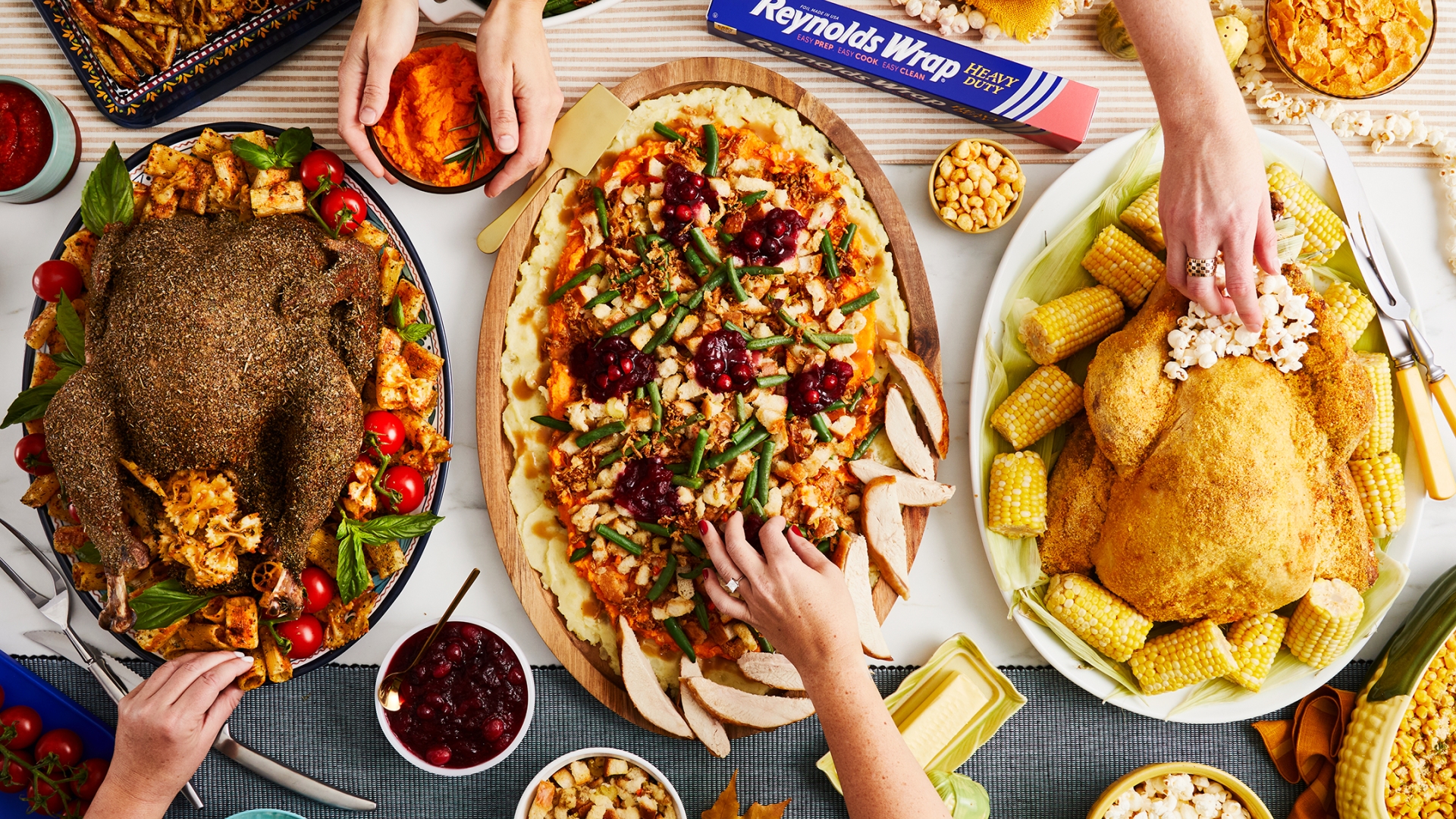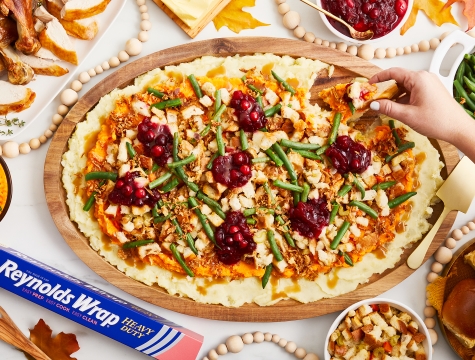 Turkey Board
Move over #ButterBoard! The Turkey Board features all your favorite sides aesthetically arranged on a board, charcuterie-style, for the perfect in-feed shot. Mashed potatoes, gravy, drizzled cranberry sauce, and more. Use slices of turkey for dipping and savor every stacked bite of this ultimate Friendsgiving centerpiece.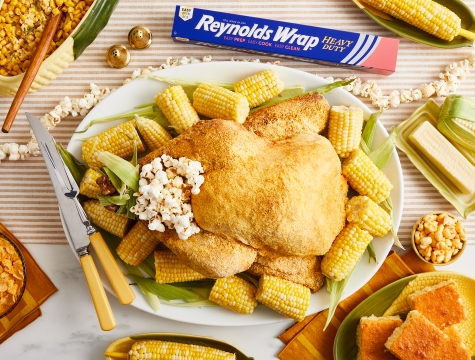 It's Corn! Turkey
This a-maize-ing turkey transports all your favorite corn-infused ingredients into one bird! Crusted with a cornmeal topping, and served with your favorite corn cereal and plenty of buttered corn-on-the-cob, this bird might have you singing out loud because you just love corn.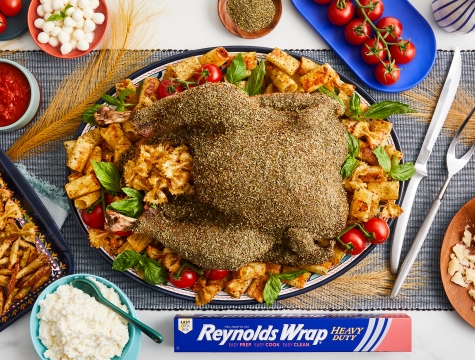 Pasta Chip Turkey
This cheesy, crunchy turkey is here to tantalize your taste buds with a range of unique flavors and textures. Season the turkey with an Italian-inspired rub, cook to golden perfection, sprinkle with parmesan cheese, adorn with crunchy Pasta Chips, and serve with a marinara sauce or whipped ricotta dip (or both!).