Campfire S'mores with a Twist
Give us s'more! Kick your s'more game up this summer with these fun twists on the traditional graham cracker, marshmallow and chocolate combo.
Campfire with a twist

You'll Need...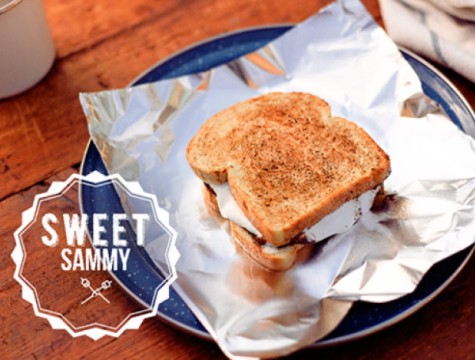 SWEET SAMMY
Ingredients:
Slices of bread
Chocolate hazelnut spread
Marshmallow fluff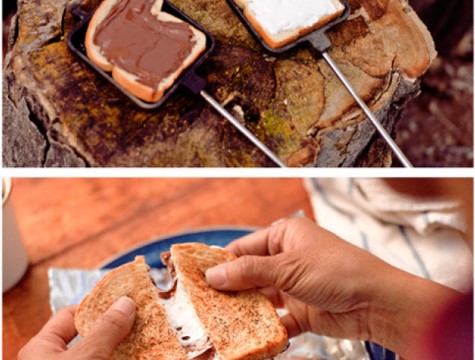 Directions:
Spread chocolate hazelnut spread and marshmallow fluff onto slices of bread
Heat sandwich in a pie iron over campfire
Cut up and serve!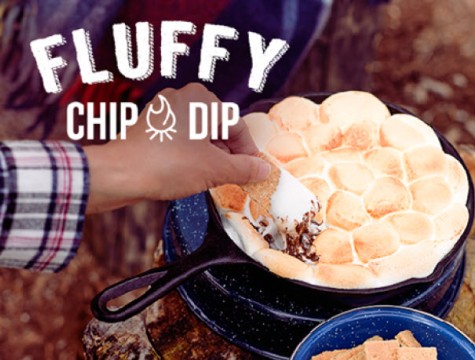 FLUFFY CHIP DIP
Ingredients:
Chocolate chunks
Marshmallows
Graham crackers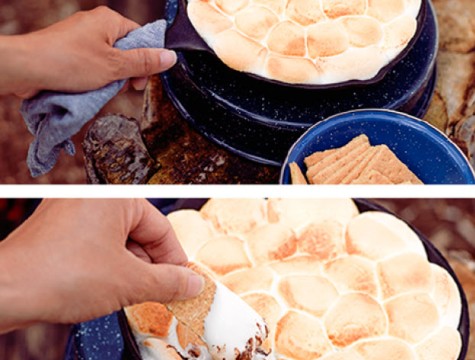 Directions:
Put chocolate chunks into skillet, top with marshmallows and place over campfire until melted
Serve warm with graham crackers
Dip and enjoy!