2023 Reynolds Wrap® Hot Hams
Inspired by America's love of adding an extra kick to their favorite foods, Reynolds Wrap® wants to put your tastebuds to the test with these three deliciously spicy ham recipes.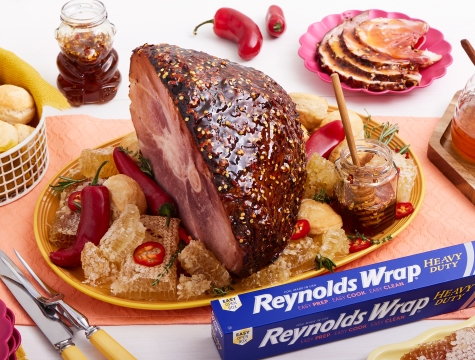 Hot Honey Ham
The perfectly glazed Hot Honey Ham brings a spicy twist to a springtime staple.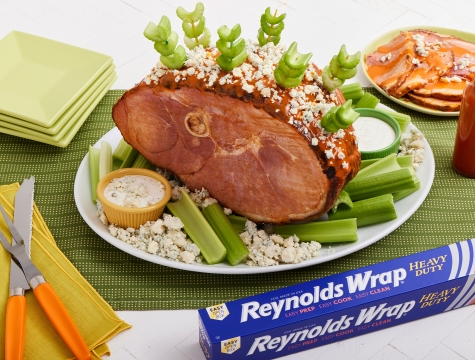 Buffalo Ham
Bring the bold flavors of game day to your dining table this spring with the hot and tangy Buffalo Ham.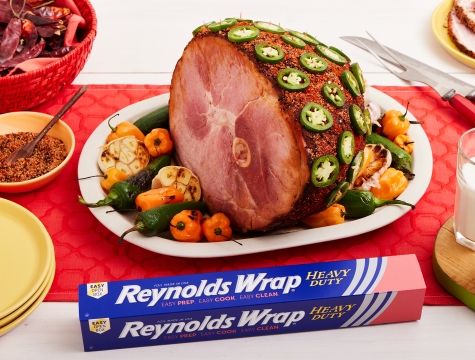 Habanero Chipotle Ham
Try this ham if you dare! The small but mighty habanero pepper packs a punch alongside the smoky flavors of roasted chipotle peppers that are sure to test the taste buds of any spice lover.